Whether you rent or own your space, each option has its pros and cons. In this article, we're going to analyze each scenario in detail.
It's important to remember that whether you're renting or owning, everybody's situation and preferences are different — so no scenario will be necessarily better than the other. If homeownership works for you, it may not work for others! Before you take the plunge of ownership or signing a lease, here are a few things to consider when looking for places to live in Edmonton.
Benefits of Home Ownership
The first benefit of owning a home is—it's yours! You can knock down walls, paint, accidentally damage your space and renovate your kitchen. You can do nearly anything you want to your own home, within the confines of the law and/or strata.
Your money is paying off your mortgage vs a landlord. When you own your home, the money you pay into your mortgage builds equity for you.
Benefits of Renting Spaces
If it breaks, you don't have to fix it. One of the biggest benefits of renting a space vs. homeownership is that if anything breaks down in your apartment (toilet, fridge, heater), it's on the landlord. No paying for unexpected home repairs. On a related note, have you seen how much a new roof costs?!
Increased security in renting multi-family homes. Many multi-family homes are community-oriented with neighbours looking out for each other, with additional security features you don't need to pay for yourself. For instance, Nautical at Summerside has a passcode-gated fence, secure underground parking, and a fob system for the front entrance to each building.
Cheaper utility bills. Depending on where you live, generally, your utilities such as hot water and heating are significantly cheaper when renting vs when owning.
Feel like moving to another province or city? Providing notice to your landlord tends to be easier than starting the process of selling a home. Especially, if it's a sluggish housing market.
Cons of Homeownership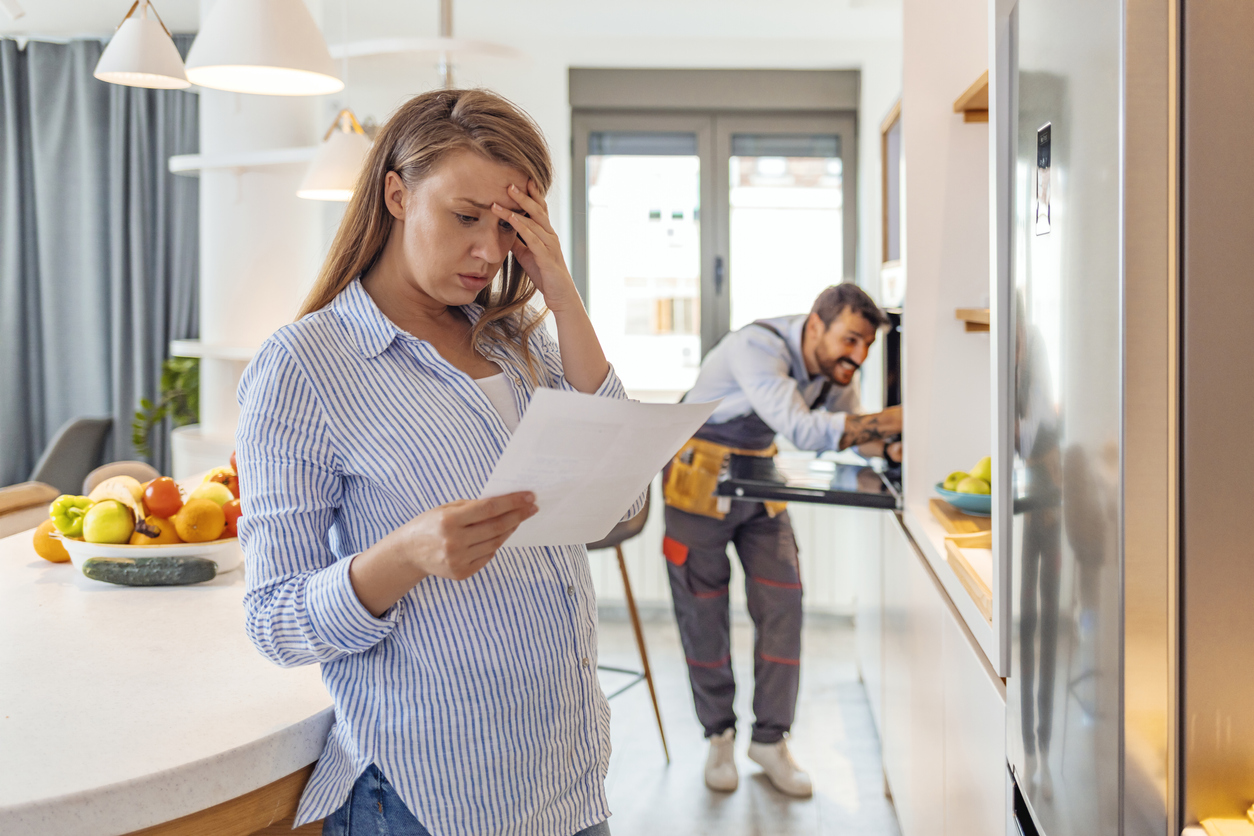 Repairs, repairs, repairs! If this goes into the pros of renting, it has to be the largest con of homeownership. Water damage, broken appliances, new roof, furnace breaking down—these can all rack up thousands of dollars in unexpected home repairs.
Expensive utility bills. A single-family home, in particular, tends to be a larger space, and generally older than most multi-family complexes. When buildings age, they begin to disintegrate—like seals on windows becoming less effective—making them more expensive to heat and to fix!
Strata laws and fees can be expensive, on top of a mortgage, especially in condos or townhouses. Strata laws can also impose on pet ownership (but if you're looking for pet-friendly rentals in Edmonton, contact us!)
If you end up taking a job in another city, you may end up paying for two places at the same time if there are any difficulties selling your home. Plus the costs of selling, staging, etc can be time-consuming and costly.
Cons of Renting Spaces
You don't own your space. This means any at-home renovations or wild paint colours will likely not be approved—or will come out of your damage deposit.
Not all spaces are pet-friendly, and many don't allow pets. Thankfully, the suites at the Nautical Luxury Suites at Summerside are!
Renting or Owning in Summerside Edmonton
In 2019, the housing prices in Summerside Edmonton raised by 23.1%, resting at $483,000 on average. While nobody can predict the housing market, it's safe to say that a 23% increase in living costs in one year is pretty extraordinary! Combining all of the other homeownership costs associated (property taxes, maintenance, utilities, etc.) and it may not make sense to purchase a home, especially if you only plan on being in the area for a couple of years.
However, when it comes to renting in Summerside in Edmonton, we're prepared to make sure your next multi-family home rental is a stress-free environment with a fur baby or two if that strikes your fancy.
Current Rental Promotions and Incentives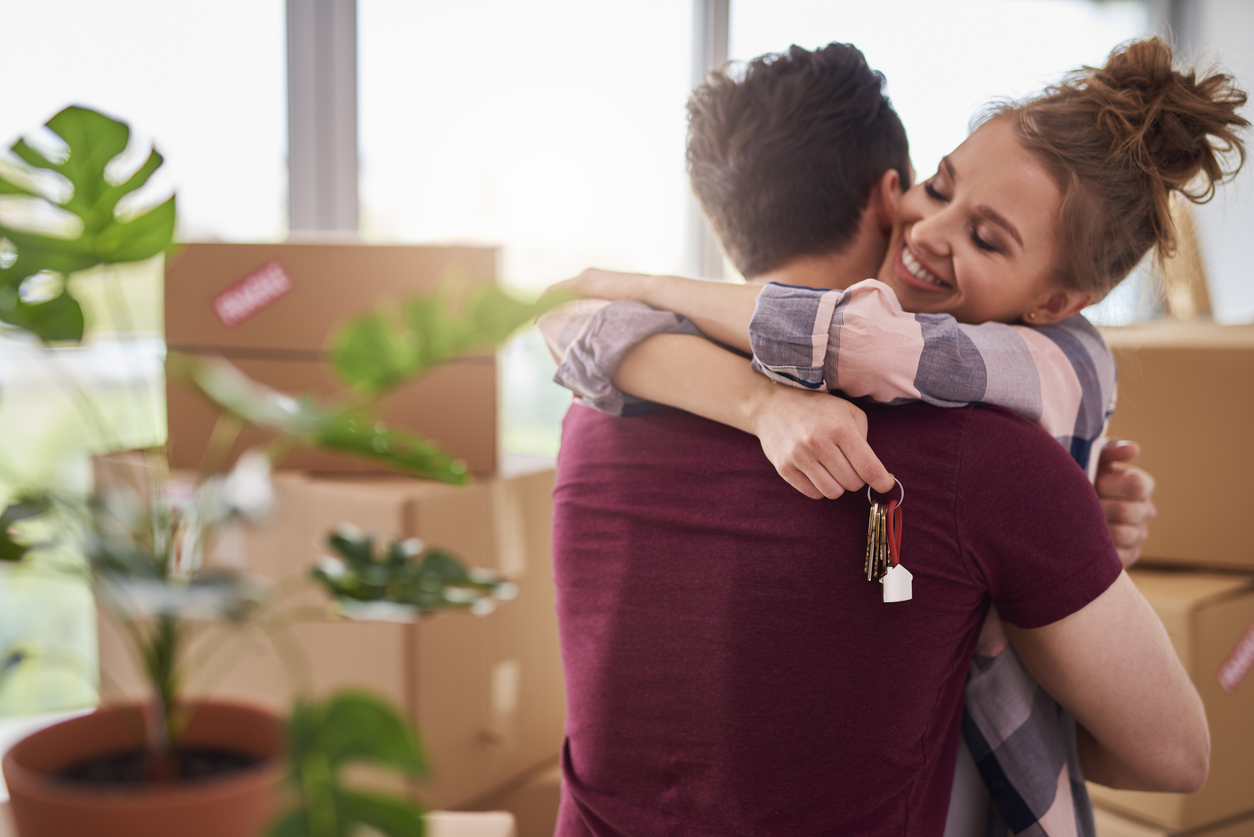 Hurry! Our Winter 2020 promotions won't last forever. Right now, when you sign a one-year lease with us, you receive one free month of rent, plus a choice of:
A $1000 gift card to a store of your choice
Feel like redecorating? Now working at home and needing a desk? Maybe the holidays hit you a bit hard this year? We could all use $1000 from time to time! Right now when you sign a one-year lease with us, you'll receive a $1000 gift card to any store you'd like!
Free underground parking for an entire year
Keep your cars safe, secure, and dry this winter. When you sign your lease, you'll receive a free year of underground secured parking.
Additional Incentives
Summerside Beach Club Access – enjoy the beauty of Lake Summerside with a free one-year membership.

Urgency incentive – send us your application the same day as your viewing and receive a $100 credit. Send it the next day and receive a $50 credit.

Referral incentive – did a current tenant in good standing refer you? Let us know! You'll each receive a $250 cheque.

TV & Internet discount – enjoy 25% off on your TELUS home Internet and TV bill for your first year.

5% discount – all military, seniors, and first responders are automatically discounted 5%.
Learn the joys of renting in Summerside Edmonton! Make the Nautical Luxury Suites at Summerside your next home. Contact us today for available suites.