Earlier this year we wrote an article detailing the benefits of renting a one or two-bedroom apartment in Edmonton, which ultimately agreed that the added space was a definite benefit in comfort.
Recently a new tax credit has been introduced for home office spaces – and you can save up to $400 in your 2020 taxes for your home office! There's never been a better time to have a home office, and the extra rooms in our suites at the Nautical Luxury Suites are perfect for your ideal home office. But how are you going to decorate?
6 Basic Home Office Design Tips 
Storage space
It's imperative to have enough storage space, but also the right kind of storage space. Make sure your easily accessible items (pens, paper, etc) are close to you, and use bookshelves to store anything not immediately needed in your day-to-day work life.
Quality desk, and quality chair
When it comes to a home office, seating is something that cannot be compromised. You need a high-quality chair at the very least and something that's ergonomic. Try a desk that can be used both standing and sitting!
Adequate technology, equipment, and device chargers
For a successful home office, you need to ensure that your Internet connection is strong enough to work. Luckily we offer 25% off your first year of TELUS Internet access with your lease! It's also important to have a computer that's powerful enough to run your programs comfortably and invest in high-quality charging devices. Don't skimp on your equipment!
Proper lighting
Save your eyes! To reduce the strain on your eyes make sure the lighting in your home office is ideal. This may include changing to lower wattage bulbs or adding a standing lamp to ensure your space is bright enough.
Mentally stimulating artwork and/or inspiration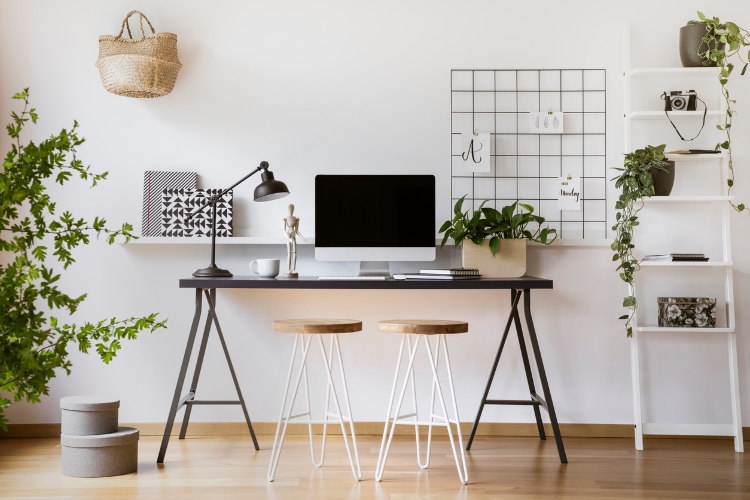 There's no doubt that our surroundings can have an impact on our mindset. If your office space is bland, boring or blank, there's nothing to stimulate your thoughts subconsciously. And even if they may be slightly overdone, psychologically having inspirational artwork around does truly make a difference to your subconscious mind. Time to hang up some inspirational posters for an enjoyable work day from home!
An ideal backdrop for Zoom meetings
While most of our office meetings are now held virtually, we've all become familiar with Zoom, Google Hangouts, and other virtual meeting software. One of the struggles of Zoom meetings when working from home is all of the details in the background – errant pets, other people in the household passing through the view, or small personal sentiments. With a home office, you can design your own backdrop that works for your digital conferences.
How To Make Your Home Office Unique
We've compiled a few of our favourite local Edmonton furniture stores that offer unique and bold pieces of furniture to make your home office space POP – and truly feel like yours!
And if you've been looking for an excuse to decorate your home office…
Enjoy a $1000 Gift Card to Design Your Home Office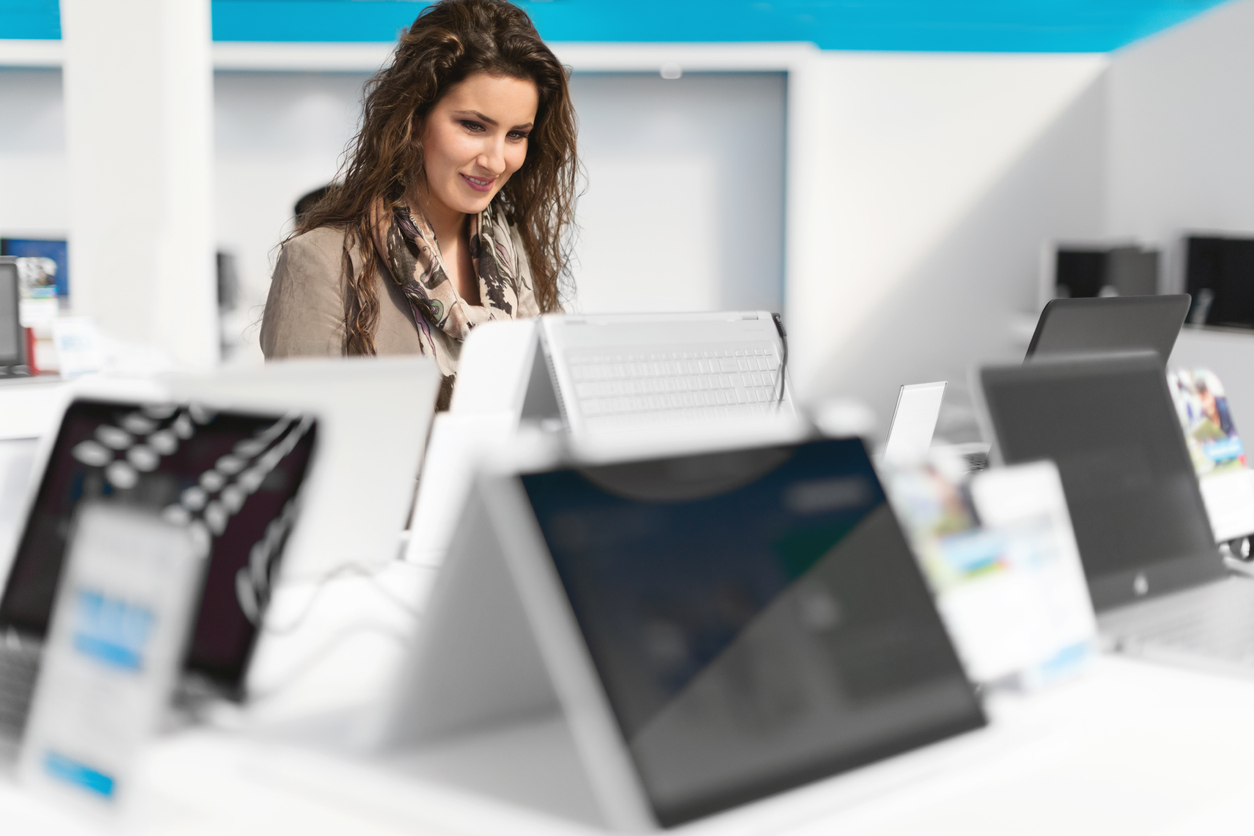 The Nautical Luxury Suites at Summerside is offering one month of free rent and a $1000 gift card when you sign a year lease with us – good for any store of your choice, including the ones above. Redecorate that home office space – on us! Or maybe you've been eyeing a new laptop for work? The sky's the limit. You choose where, and we get you the card.
Additional Promotions and Rental Incentives
Even if you don't have a home office, we still offer rental incentives if you've been looking for a pet-friendly rental in South Edmonton. Here's a few of our current rental promotions this winter:
Keep your vehicles warm! Enjoy a free year of secured and dry underground parking when you sign a lease with us this winter. (Note: either the gift card or underground parking must be chosen)
Summerside Beach Club Membership
Enjoy a free year of access to the Summerside Beach Club when you rent with us. To learn more about the Summerside Beach Club, read our blog post here.
Submit your application the same day you visit/view, and receive $100 off on your first month's rent, or submit your application the next day to receive a $50 discount.
Were you referred by a current tenant? If a current tenant refers you, both you and them will receive a $250 discount on your rent – or a $250 cheque!
TV & Home Internet Discount
Receive 25% off on your TELUS home internet and TV bill for one year.
For seniors 60+, military, and first responders.
If you've been looking to redesign that home office, there's never been a better time to rent with the Nautical Luxury Suites at Summerside. Not only are our spaces large enough for your home office – but right now you can redecorate – on us! Contact us today to arrange a viewing.